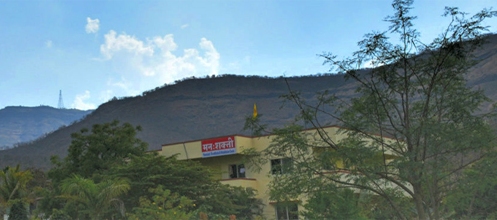 One of the worst issues that one can face is of addiction which has a lot of bad effects. Alcohol, drugs and other psychoactive substances have many kinds of effects which can damage one's health. That is why many people check into our Alcohol De Addiction Center in Pune to get treated and recover from it. Our offered services have many positive effects which help everyone who gets admitted to our centre. We have the best programs that include a variety of activities and facilities to treat a person in a good manner.
With the help of our offered Alcohol Addiction Treatment In Pune, one can recover from the issue in a short time. At our centre, we take care of all of our patients in the best possible manner and offer them all the services. From accommodation to providing them with effective medicine, we cover all aspects of a good rehab program. There aren't many Alcohol Deaddiction Centers in Pune that offer a program for treatment as good as ours. We have a number of rooms at our infrastructure which are enough to accommodate all of the patients in our programs. Not just the space inside our centre but the space surrounding our centre is one that people like. Our place is situated amidst nature and is surrounded nothing but trees and plants providing it with a fresh environment. Many consider our place to be the Best Alcohol Rehabilitation Centre In Pune due to the quality of treatment and services we offer. Apart from that, we also have an expert team of professionals who work at our place.
FAQs- Frequently Asked Questions
Q- What approach does Mannshakti follow for alcohol addiction treatment in Pune?
At Mannshakti, we employ a holistic approach to alcohol addiction treatment. Our programs include a combination of counseling, therapy, and support groups to address the physical, psychological, and social aspects of addiction. We focus on personalized treatment plans to meet the unique needs of each individual.
Q- What services does Mannshakti offer for alcohol addiction treatment?
Mannshakti provides a range of services, including detoxification, counseling, behavioral therapy, family therapy, and aftercare support. Our goal is to assist individuals in overcoming alcohol addiction and building the necessary skills for long-term recovery.
Q- How long does the alcohol addiction treatment program at Mannshakti in Pune typically last?
The duration of the treatment program varies depending on the individual's needs and progress. Mannshakti offers both short-term and long-term programs to ensure comprehensive care. The treatment duration is determined through a thorough assessment during the initial stages of the program.
Q- Is confidentiality maintained during the alcohol addiction treatment at Mannshakti?
Yes, confidentiality is a top priority at Mannshakti. We adhere to strict privacy and confidentiality standards to create a safe and supportive environment for individuals seeking help for alcohol addiction. Our team is committed to maintaining the privacy of our clients throughout the treatment process.
Q- How can someone initiate the process of seeking alcohol addiction treatment at Mannshakti in Pune?
Initiating the process is simple. Individuals or their loved ones can contact Mannshakti through our helpline or visit our website to inquire about the treatment options. Our compassionate and professional team will guide them through the initial assessment, provide information on available programs, and assist in scheduling a consultation to begin the journey toward recovery.