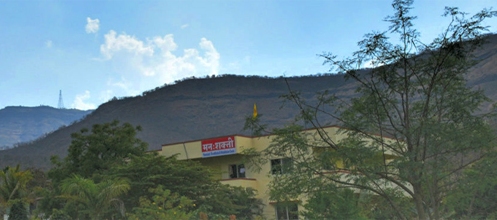 To View Brochure Click Here
We are a team of social workers where age is no constraint. We work voluntarily in cities, villages, towns and tehsils. During the last six years we penetrated through various kinds of people, men and women, rich and poor, techies and peasants, factory owners and workers. In fact we were not a 'group' then; we were working for social causes individually or in pairs. It took a final shape and on 15th January'2013, we formed a small organization by the name Saidham Bahu-Uddeshiya Sanstha, duly registered with the Govt. of Maharashtra under Reg.No.MH/88/2013. We kept our base at Golewadi, Donge at the foothill of the famous fort Sinhagad.
Nasha Mukti Kendra in Pune is an institution that provides treatment to relieve or reduce any addiction. Till date, we have helped more than 10,000 patients to get rid of intoxication. We not only help you in getting rid of intoxication but also explain the importance of healthy life to you. Mannashakti Rahab Center in Pune is one of the most well-known Rehab. This de-addiction center is situated in a good environment. Every patient in our rehab center feels refreshed which helps motivate them towards an addiction-free life.
In Vyasan Mukti Kendra in Pune, a search is done for the reasons that make one intoxicated. And on the basis of that, one to one counseling is done to that addicted person. Many activities are arranged in our Rehab Center in Pune, which helps the patient to recover from addiction. We offer group counseling, one to one counseling, yoga, meditation. We have appointed Pune's best psychiatrist for counseling. As this is a residential program We provide all basic quality facilities to patients. We have shared as well as the special room too. Rehab center has a good and supportive staff. This Nasha Mukti Kendra is located in a good environment. In our rehab center, every patient feels fresh that helps him to get motivated towards an addiction-free life. For more details, you can check our gallery section on this website.
As we observed, the society is plagued with the demon of addiction, we put our first foot there and started the Manashakti de-addiction centre. We provide services to those people who have unfortunately fallen prey to various addictive substances like alcohol, cannabis, charas, brown sugar etc. Nearly 50 people every month take advantage of this facility and try to live a healthy and congenial life.
We are pleased to organize free de-addiction camps at various places with the help of local people. Such a camp could be of 10 days' duration with residential facility, with the help of local people. All staff like counsellors, psychiatrist, pharmacist etc., will be available and the required medicines also will be provided to the patients free of cost. The local people will have to provide the accommodation and food. Such camps, not only provide help to those who attend but also spread awareness about the ill effects of addiction in the surrounding area. You are welcome to mail us for details.
Objectives of Mannshakti
To bring awareness & healthy lifestyle in society
Awareness about substance abuse
Awareness about HIV/AIDS
Awareness of our Rights
Awareness about our social responsibilities
To connect various likeminded organizations together
To offer our best services at affordable cost
To provide resources to rural areas of Maharashtra
To provide information about various services given by other organization
To provide various services in low rate
Empowerment of society.